The two rounds of golf can be split with the food eaten in between or you can go golf, chips, golf then ice cream! We can be flexible in this, just chat with us prior to the day. The fish and chip consists of a choice from Small cod bites, chicken rocks, sausage (all with chips) or veggie option. Food can be served in our café (once again please let us know if you'd like this option so we can reserve a table) or outside at one of our many tables looking out onto the courses.
Birthday Parties
Crazy Golf Parties have arrived.
Take cover; watch your balls as children's parties are now being served up at Hastings Adventure Golf. Golf, chips and ice cream (hopefully sunshine too) can all be found at our seafront site!

Once again we have listened to our customers and we are now delighted to announce we offer children's parties. Our location lends itself fantastically to kids parties, we are right by the sea, plenty of parking, children's play area, crazy golf, fish & chips and ice cream! Ticks all the boxes with more than enough going on to host a memorable birthday party!
Price per child is £11
Deluxe package (enquire for more details) £13

BOOK HERE , or for more information
contact us at hello@hastingsadventuregolf.co.uk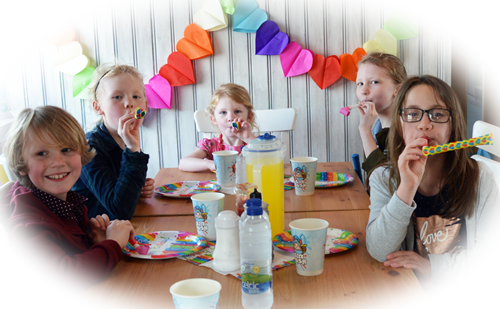 The format is simple, 2 rounds of crazy golf (you choose, oh wait, sorry, the birthday boy or girl will choose which courses to play on). Followed by fish & chips all washed down with water or squash. Once the little ones have filled up on savoury the whippy ice creams will be available. On top of this anything you wish to buy from any of our catering outlets will be 20% off with the wrist band we supply. Please allow approximately 2 and a half hours depending on party size.